Tod and Todd are the co-owners of Weather Tight Corporation. Recognized by most in Southeast WI for their familiar TV commercials: "Home Improvement Tips from Tod and Todd". They are also widely recognized for their very popular "$25,000 Home Makeover Sweepstakes".
Todd Schulz is a lifelong WELS member, currently residing in the Racine area and member of Trinity Lutheran, Caledonia. He graduated from Fox Valley Lutheran High School in 1982. His two sons attended Trinity Lutheran grade school, went on to Shoreland Lutheran High School, and one attended Wisconsin Lutheran College.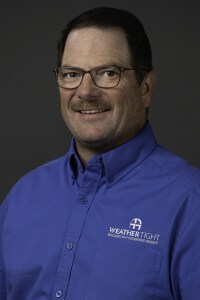 Todd has a passion for working with and supporting the WELS. Weather Tight has done work for many of our area Lutheran grade schools, high schools, and churches; as well, they have remodeled nearly 50 houses for called workers and staff members in Southeast WI (Called workers and staff members receive additional savings).
Weather Tight has gladly supported our area Lutheran schools and churches with a 5% donation of your remodeling projects price.
Call or text Todd with questions, or to get a free estimate for you remodeling project (414) 349-3973.